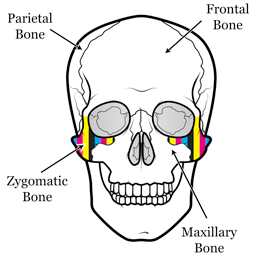 Zygomatic Color
Custom ICC profile for your printer now!
You don't need:
Colorimeter
RIP
Large format printer
Any other factory-use equipment / software
You need:
Flatbed photo scanner
Paper and inks. No more than letter size in total.

ICC profile depends on paper. Different paper requires a different ICC profile.

Printer :-)
Windows PC. macOS is OK, but not recommended.
Macbeth chart (X-Rite ColorChecker Classic) or SpyderCHECKR 24 (optional)
About an hour
50 USD excluding VAT. Free for evaluation.
What you'll get:
Accurate soft proofing (simulation) with Photoshop or something. What-you-see-is-what-you-get for printing colors.
Gray looks much more gray-ish, not blue-ish nor orange-ish.
Better tone reproduction. No over-exposure nor under-exposure.
An example: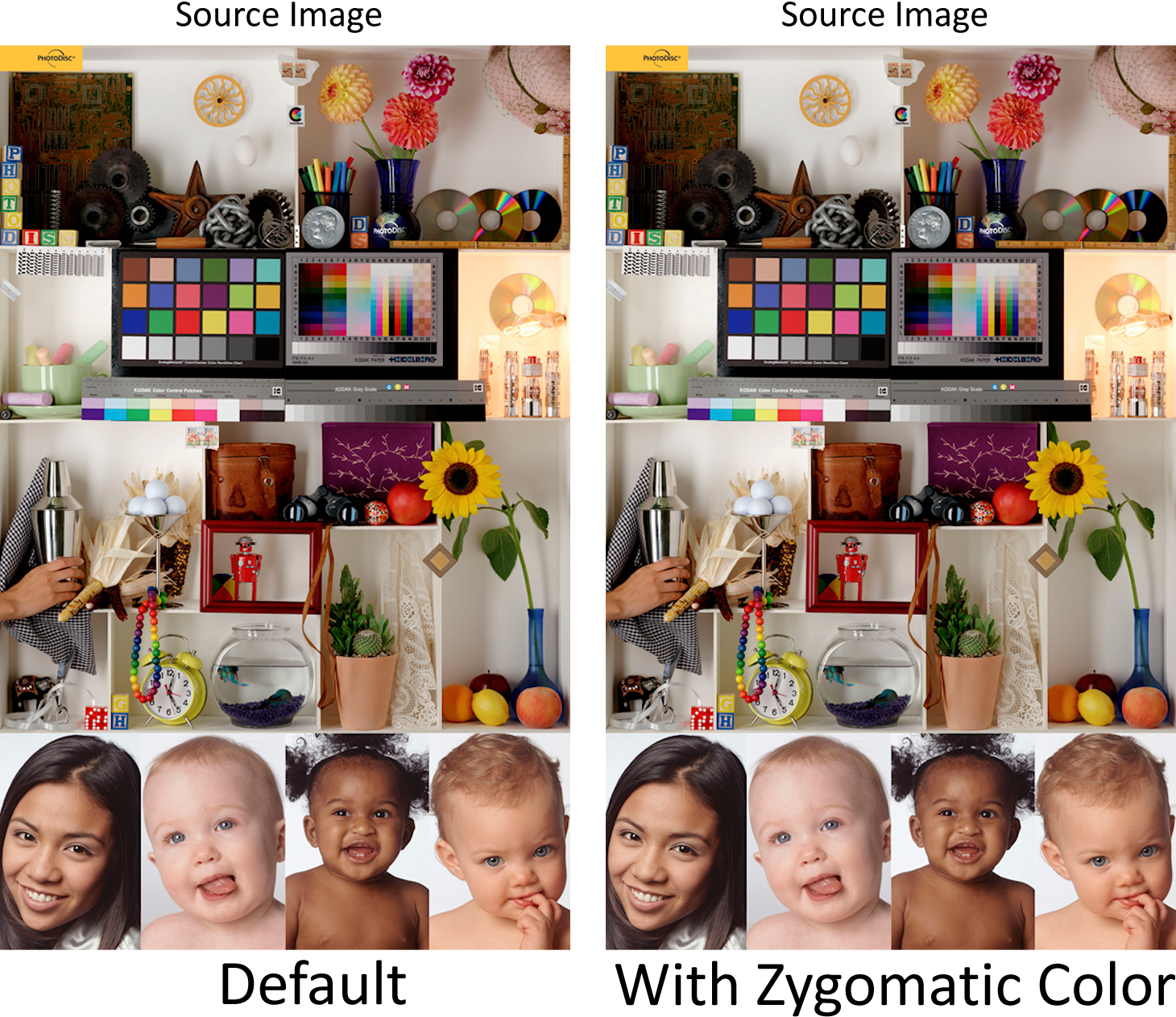 The left and right both are the prints of an EPSON 6-color common inkjet printer with compatible inks.
How it goes?
Choose your paper size to spend.

Download and print a PDF (step 1).

Scan the print and upload it (step 1).

Download and print a PDF (step 2).

Scan the print and upload it (step 2).

Wait a half hour.

Download a PDF and evaluate the quality of the ICC profile. Not satisfied? See you again…

Pay 50 USD excl. VAT for the ICC profile and get it! 15 days money-back guarantee.
Choose your paper size to spend
Zygomatic Color digs up your printer from its print. You need to print test charts.
Who am I, What I found, and What is this?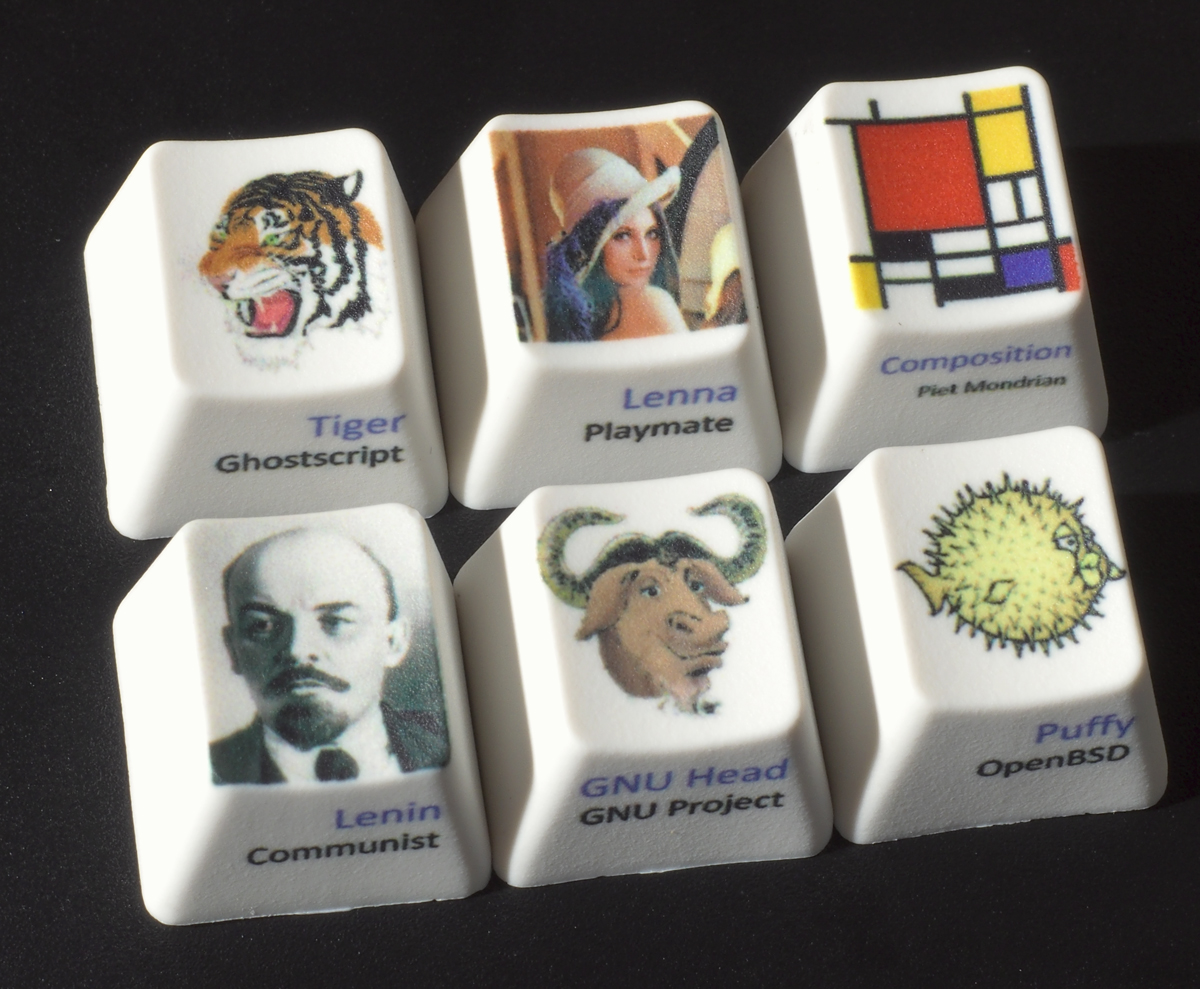 I'm running a custom keycap shop DecentKeyboards on Etsy. I print color images on blank PBT keycaps by 3D dye sublimation heat transfer. There are quite a few problems on the work. Color reproducibility is serious one.
Common color management solution for inkjet printer is focused on common printing, i.e. printing on paper. The cost of printing on paper is very cheap. A few dollars per a Letter sheet in most cases. But 3D dye sublimation costs much more. An iPhone blank case is around $2, the printing area is one eight of Letter size.
Moreover, dye sublimation heat transfer isn't very good at the stability of tone reproduction. It fluctuates depending on inkjet printer's temperature, inkjet head's recent behavior (there's a hysteresis), and heat vacuum / press machine's temperature distribution. The fluctuation is almost invisible for the human eyes, but it disturbs primitive ICC profile builder critically. If you make ICC profile of dye sublimation heat transfer by primitive profile builder, its tone reproduction curve will be miserably serrated, and the profile will make smooth gradation miserably mottled.
One more problem: a good colorimeter is expensive. Even sketchy inaccurate one (worse than photo scanners in every aspect) is $200. Good one is from $500 (X-Rite EOSTUDIO).
So I studied color management, and I found common flatbed photo scanners offer great stability and good accuracy for my purpose. It isn't a competitor for a $500 colorimeter in terms of accuracy, but the disadvantage isn't fatal for my purpose. Scanners have several advantages too. The most important advantage is the form of measurement area. Most colorimeters measure just a circle area, but a scanner can measure any form of area. It makes possible to manage tone reproduction fluctuation by far smaller printing area. It makes possible to automatically correct dusts, scratches, stains, etc. too.
These findings lead me to the idea of Zygomatic Color. It is:
A fee‐based online service
Builds ICC profile
Focused on dye sublimation heat transfer. But good for other inkjet printing technologies, too.
You don't need a colorimeter. Just a flatbed photo scanner.
Cannot handle non-flat medium like mugs. Use blank ceramic tiles to make ICC profile, and apply it for mugs.
Reasonable accuracy
There are a few levels in color management.
Root-mean-square (RMS) of ΔE00 ≦ 1. It requires a thermostatic chamber, a $10,000 colorimeter, a light booth, and a few experts. In most cases, only a good colorimeter can distinguish level 1 from 2.

RMS of ΔE00 ≦ 2. High end inkjet printers with genuine photo paper offer this level. The paper and inks might look expensive, but this is an extraordinary bargain in my eyes. Please don't ask me such a bargain :-)

Common home / business inkjet printers. The accuracy is overkill for most people who don't know about ΔE00.

Color laser printers. Perfect for PowerPoint and Excel.
Without proper color management, dye sublimation heat transfer is around level 4. Zygomatic Color offers better than level 3. But level 2 is impossible, because common inkjet printers and heat vacuum / press machines don't have such stability. Scanners have its weakness too. In narrow but non-negligible region, ΔE00 > 3 after calibration.
Reasonable price
50 USD excl. VAT via PayPal. Zygomatic Color offers evaluation PDF before your payment. You can print the PDF on your blanks, and inspect them. You don't need to pay if you are not satisfied with the quality. After your payment, you can get refund up to 15 days.
The evaluation PDF contains:
Your test image. Watermark will be added, sorry.
Color chart images for photography. If you have Macbeth chart or SpyderCHECKR 24, you can compare it with the printing result.
Fuji test image.
PDI test image.
The deliverables, including ICC profile itself, is freely redistributable. It might not sound great for you, but this is a bargain in this industry. Ask big companies about the price of redistribution license. The answer will remind you the proverb: If you have to ask the price, you can't afford it.
Reasonable hassle
Unfortunately, "ICC profile" is hard to learn. You might know about color space. Adobe RGB and sRGB are both color space, and the former is wider, for example. ICC profile is far more thing. Do you know "Perceptual" conversion is written in ICC profile, and only in device profile? You can see "Perceptual" option in Photoshop when sRGB to Adobe RGB conversion, but the option is fake and has no effect in the case. Steve Upton describes about tons of traps around ICC profile in his pretty articles, Color Management Myths.
How to use ICC profile
If you have Photoshop or fancy system, they will know the way. But if you don't have neither, it is troublesome. Easy FOSS like GIMP isn't very good at handling ICC profile. So I prepared the online color space converter. If you don't like it, try Little CMS.
---
Blogs
Samples
Services