Sorry, Zygomatic Color absolutely requires a flatbet photo scanner
All-in-one (AIO) printers are everywhere. Flatbet photo scanners are much rare. I do want to make compatible Zygomatic Color with AIO's scanners. But it is hopeless. Today I'll explain why.
The image above is the comparison of:
Theoretically accurate colors
The scanned image by EPSON Perfection V600 photo scanner
The scanned image by an AIO's scanner
It doesn't appear very striking yet. But it is an illusion. A better way to compare is this: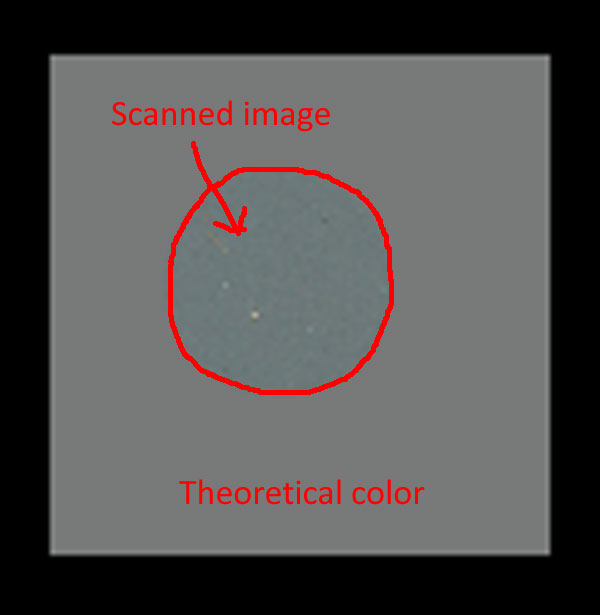 Now you can see a striking difference.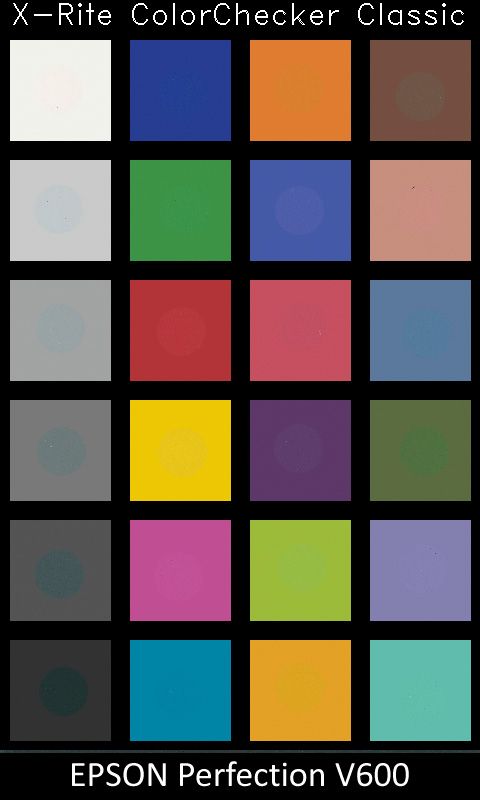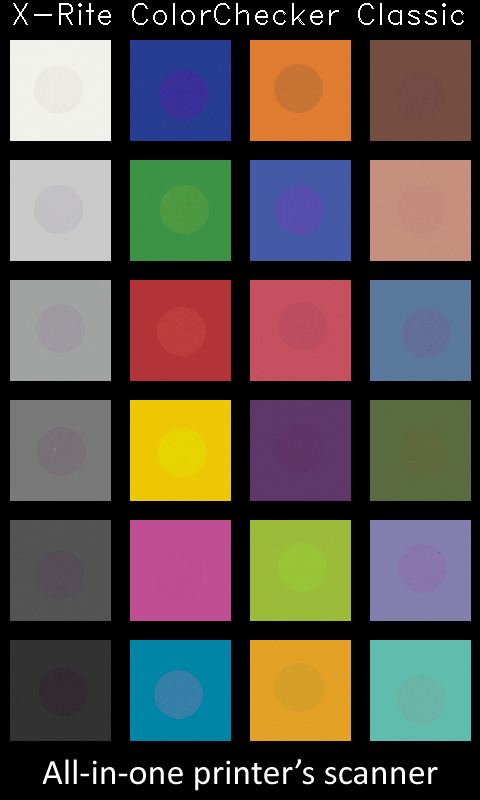 Zygomatic Color can calibrate your scanner if you have a Macbeth chart (X-Rite ColorChecker Classic) or DataColor SpyderCHECKR 24. But a Macbeth chart with an AIO's scanner is not a good idea. An AIO's scanner doesn't have a good illuminant. If you are ready to spend some money, rent a flatbed photo scanner.