Download and inspect sample ICC profile
If you have an EPSON SureColor P600 and EPSON Premium Photo Paper Glossy…
Want to see the quality of Zygomatic Color with your own eyes? Try this ICC profile and evaluation PDF:
Download: SC-P600_20200123_Premium_Photo_Paper.zip
Quick comparison with EPSON's ICC profile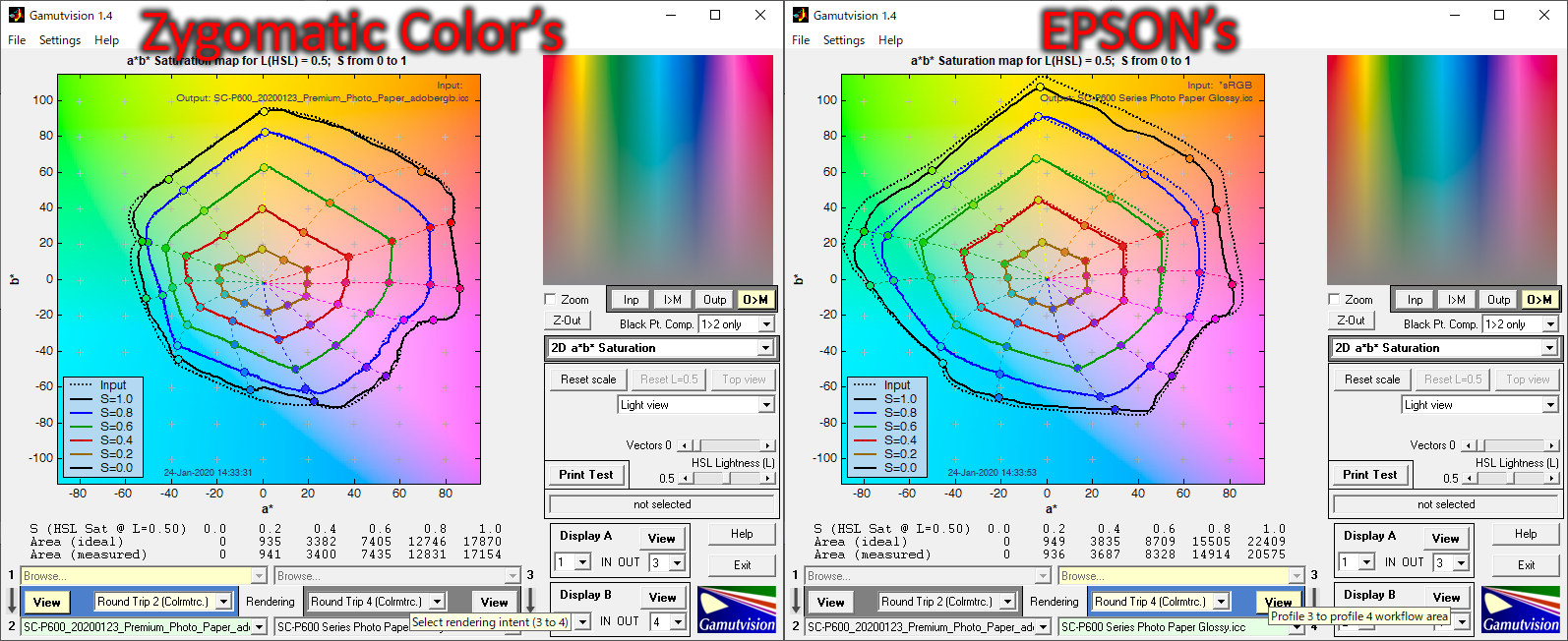 It shows the gamut of both. Good agreement overall, but there are disagreements too.
EPSON's profile claims L*a*b*=(50, -80, 20)(media-relative) is capable. Really? The nearest neighbour color sample (Pantone, NCS, RAL, etc.) is S 2565-G of NCS 1950, (48, -60, 18)(media-absolute). Extra distance 20 by common pigment cyan and yellow is an extraordinary claim.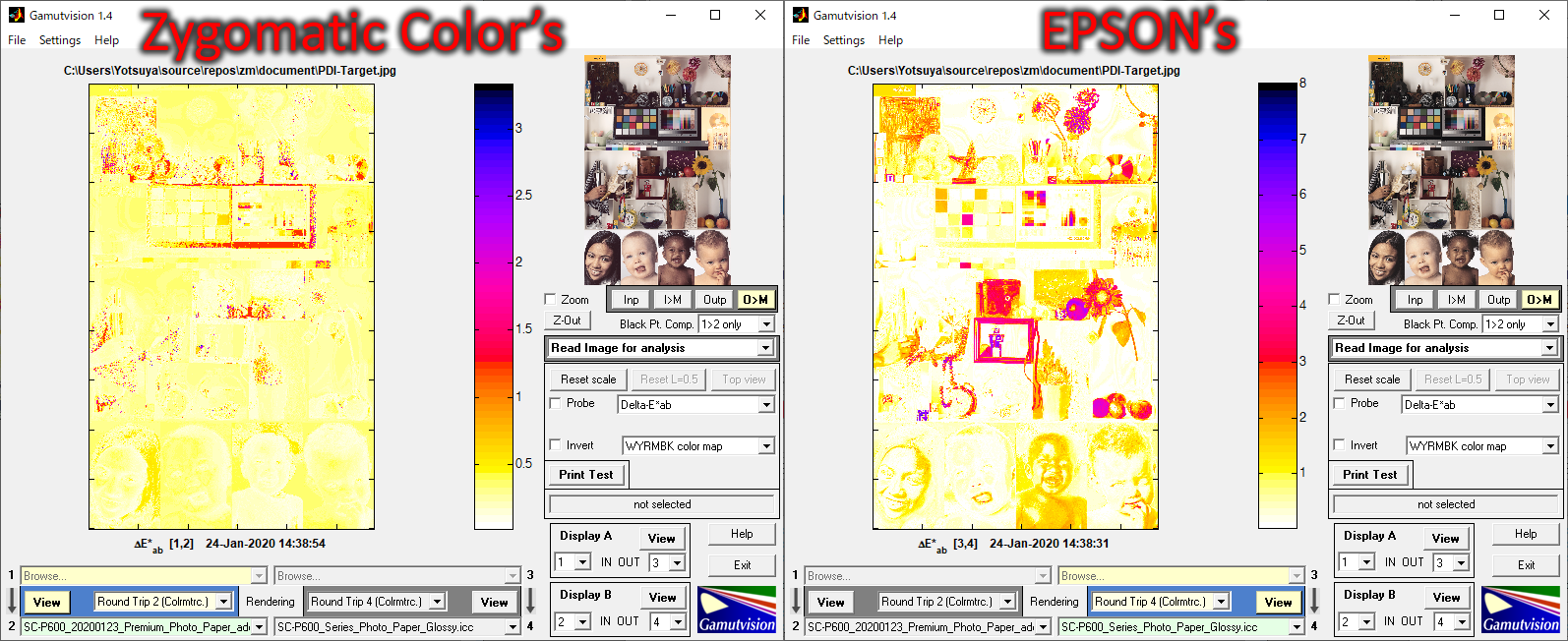 This is a rount-trip test of ICC profile. It predicts the maximum precision of soft proofing. Please look at the number of ΔE level gauge.
FYI, EPSON's profile is excellent in the common sense of this industry. Many other profiles are quite poor.
Make your ICC profile
Do you want an ICC profile for your printing system?
If your paper's size to spend is 8″x10″ or larger, go to For 8″ × 10″ paper - Build ICC profile online. If not, go to For 4″ × 6″ paper - Build ICC profile online.