Download and inspect sample ICC profile
If you have a Canon Selphy CP series…
Want to see the quality of Zygomatic Color with your own eyes? Try this ICC profile and evaluation PDF:
Download: Canon_Selphy_CP1200.zip
The profile is made by CP1200, but all other CP series (CP1300 / CP1200 / CP910 / CP900 / CP800 / CP790 / CP780 / CP770 / CP760 / CP750 / CP740 / CP730 / CP720 / CP710 / CP600 / CP510 / CP500 / CP400) will be identical.
Accurary problem
Canon Selphy CP is notorious for Zygomatic Color because it lacks 'No Color Adjustment' mode.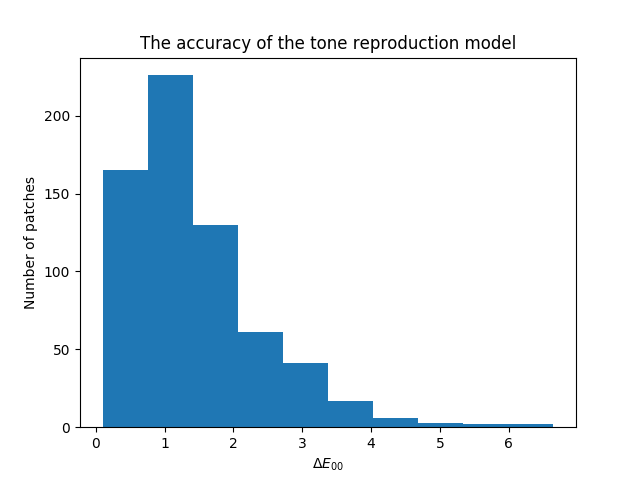 If your printer's driver has 'No Color Adjustment' mode, the accuracy of the tone reproduction model will be much better. In the case, 90% of patches becomes ΔE00 < 2 and rarely exceeds 4.
A virtue of Canon Selphy CP series
It prints genuine gray without grain. You cannot get such gray by common inkjet printers or laser printers.
Gamut
The gamut is similar to common inkjet printers with photo paper.
Soft proof and actual printed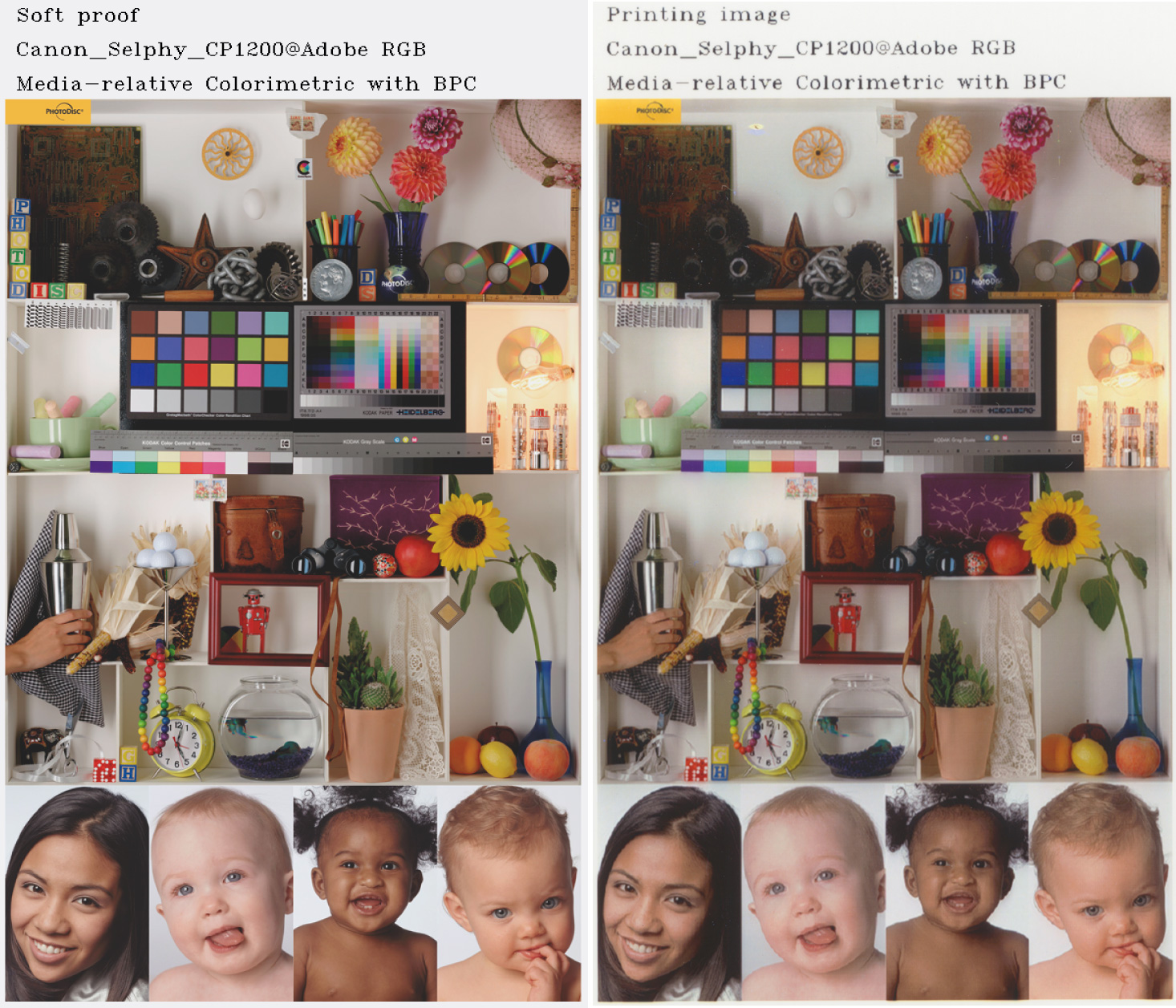 The left is soft proof and the right is printed - scanned image. Can you see the gray patches of Macbeth chart are colored? That is the nature of Canon Selphy CP. It bleeds much.
Printer Settings
I got better result at 'Image Optimize: On'. I don't know why.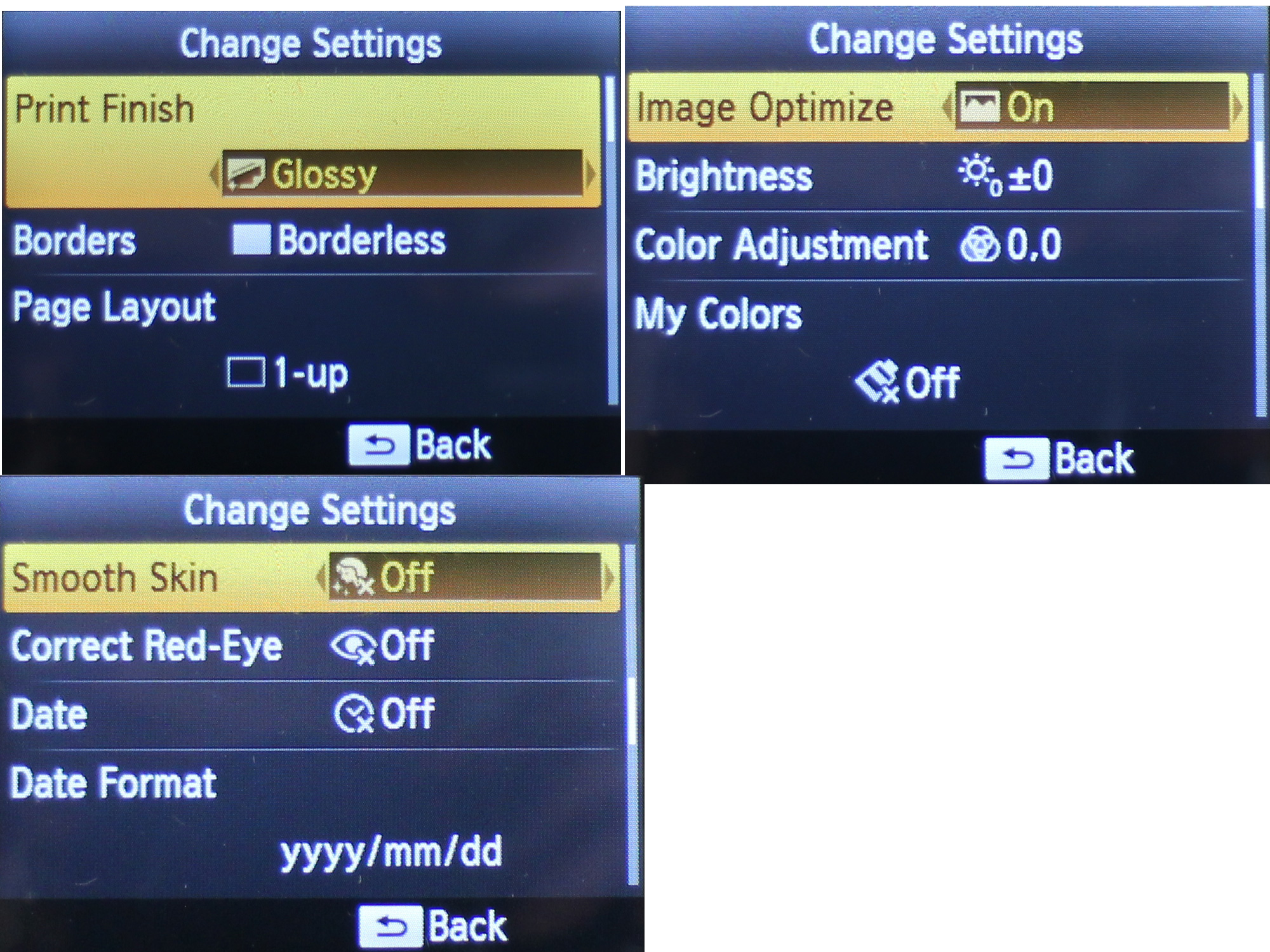 Make your ICC profile
Do you want an ICC profile for your printing system?
If your paper's size to spend is 8″x10″ or larger, go to For 8″ × 10″ paper - Build ICC profile online. If not, go to For 4″ × 6″ paper - Build ICC profile online.