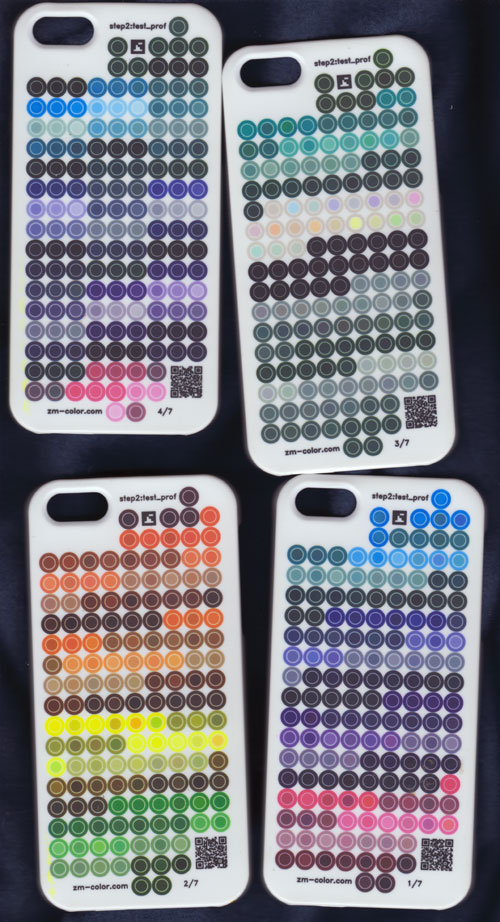 Build ICC profile online
Preparation
Do you know about ICC profile for printing system? If you have no experience with it, you have a long way to go. It isn't an out-of-the-box solution. If you need such thing, ask for Sawgrass. But if you are ready for the long way, it is worthwhile, especially in terms of expense, flexibility, and accuracy.
I offer ICC profile building service for phone case printing. You can use the service for plates, tiles, or coasters too. But about mugs, sorry, you need flat ceramic blanks for making ICC profile. Once it has been build, you can use it for mugs.
Zygomatic Color is:
A fee‐based online service, 50 USD excl. VAT. 15 days money-back guarantee.
You don't need a colorimeter. Just a flatbed photo scanner.
You'll get evaluation PDF before payment. You can print the PDF and inspect the result. You don't need to pay if you are not satisfied with the quality.
You can freely redistribute your ICC profile.
You need at hand:
A flatbed photo scanner.
Black thick cloth. When you scan, put the cloth upon phone cases instead of the scanner's lid.
A complete set of dye sublimation heat transfer instruments. Phone case printing ready.
Your email address. Zygomatic Color requires a half hour for calculation. I'll notice you when the evaluation PDF (and the purchase button) is ready.
They all should be at hand. Zygomatic Color is two-pass process. If you don't have something at hand, your hassle will be doubled.
Optional:
Macbeth chart (X-Rite ColorChecker Classic) or SpyderCHECKR 24. Don't touch rip-off! Buy genuine.
You don't need to keep it at hand. The turn is just once.
You need to spend:
Several blank phone cases and transfer sheets. A dozen is enough.
Sublimation ink :-)
About an hour of work, excluding the inspection of evaluation PDF.
You need to set up:
Print PDF without color management / adjustment. It requires careful eyes.
Are you ready? Fill the form below and go next.
Configuration