Download and inspect the sample ICC profile
If you use SubliNova ink, ceramic blanks (tiles, mugs, plates, etc.), Windows, and EPSON 4-color pigment printer…
Want to see the quality of Zygomatic Color with your own eyes? Try this ICC profile and evaluation PDF:
Download: sublinova-epson4color-ceramic.zip
How good is this profile?
Printed and scanned image: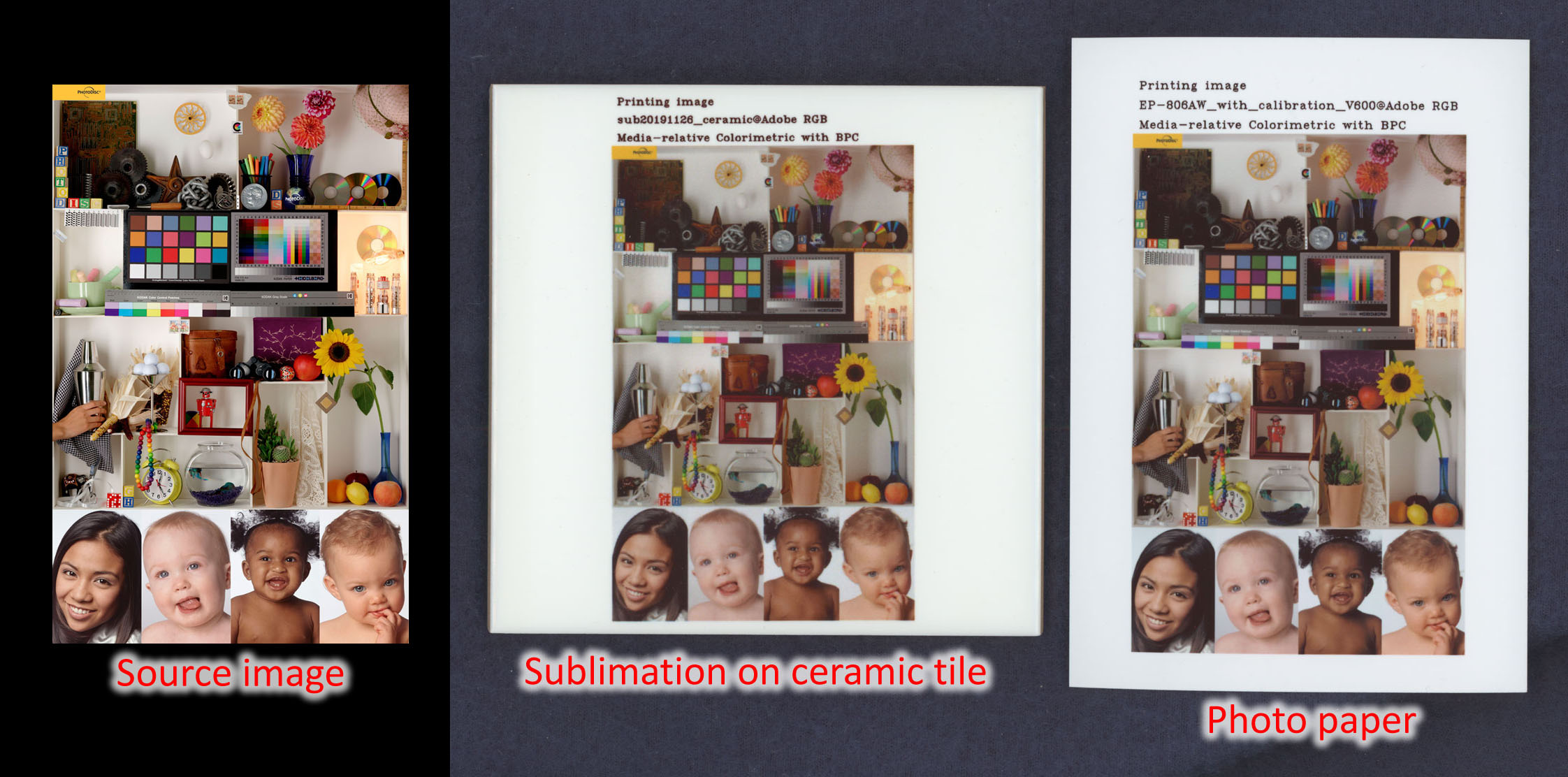 The photo paper's printer is also calibrated by Zygomatic Color, of course.
Mugs?
Yes you can use this sample ICC profile for ceramic mugs, too.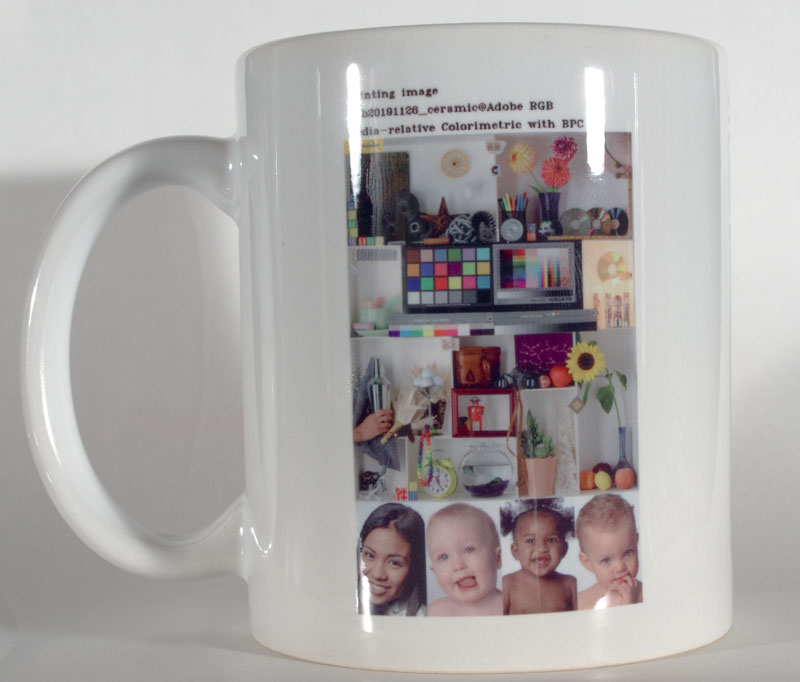 But you cannot make your ICC profile by spending your blank mugs. Flat blanks are required.
Make your ICC profile!
Do you want an ICC profile for your printing system? You need to spend:
50 USD excl. VAT.
Several blank ceramic tiles for sublimation. Five for 4-1⁄4" x 4-1⁄4". You have just mugs? Sorry…
Sublimation ink and transfer paper
About an hour of work, excluding the inspection of evaluation PDF.
Go to For 4″ × 6″ paper - Build ICC profile online and adjust the paper size to your blank tiles.